How to Download Facebook Videos on Android
Watching videos on the smartphones now comes second to listening to music as a source of entertainment while on the move. There are many services to choose from when it comes to music streaming, but YouTube and Facebook are two of the top stakeholders when it comes to video streaming on smartphones.
As this streaming are done on the move, they require a cellular data connection and they don't come cheap. To address the issue, YouTube has already rolled out the feature of offline playback where the user can download on Wi-Fi to view it offline. This feature is very helpful as it helps to cut down on data usage and thus turns out to be cheap.
Facebook, however, has not rolled out this feature for the users. The videos are just saved as bookmarks and require active data connection when played at a later stage. So to save on the cost of entertainment, today we will see a trick using which you can download Facebook Videos on your Android and watch when while you are offline.
We would be using an app called Video Downloader available from the Play Store for the trick.There are so many video downloaders, Why choose this one?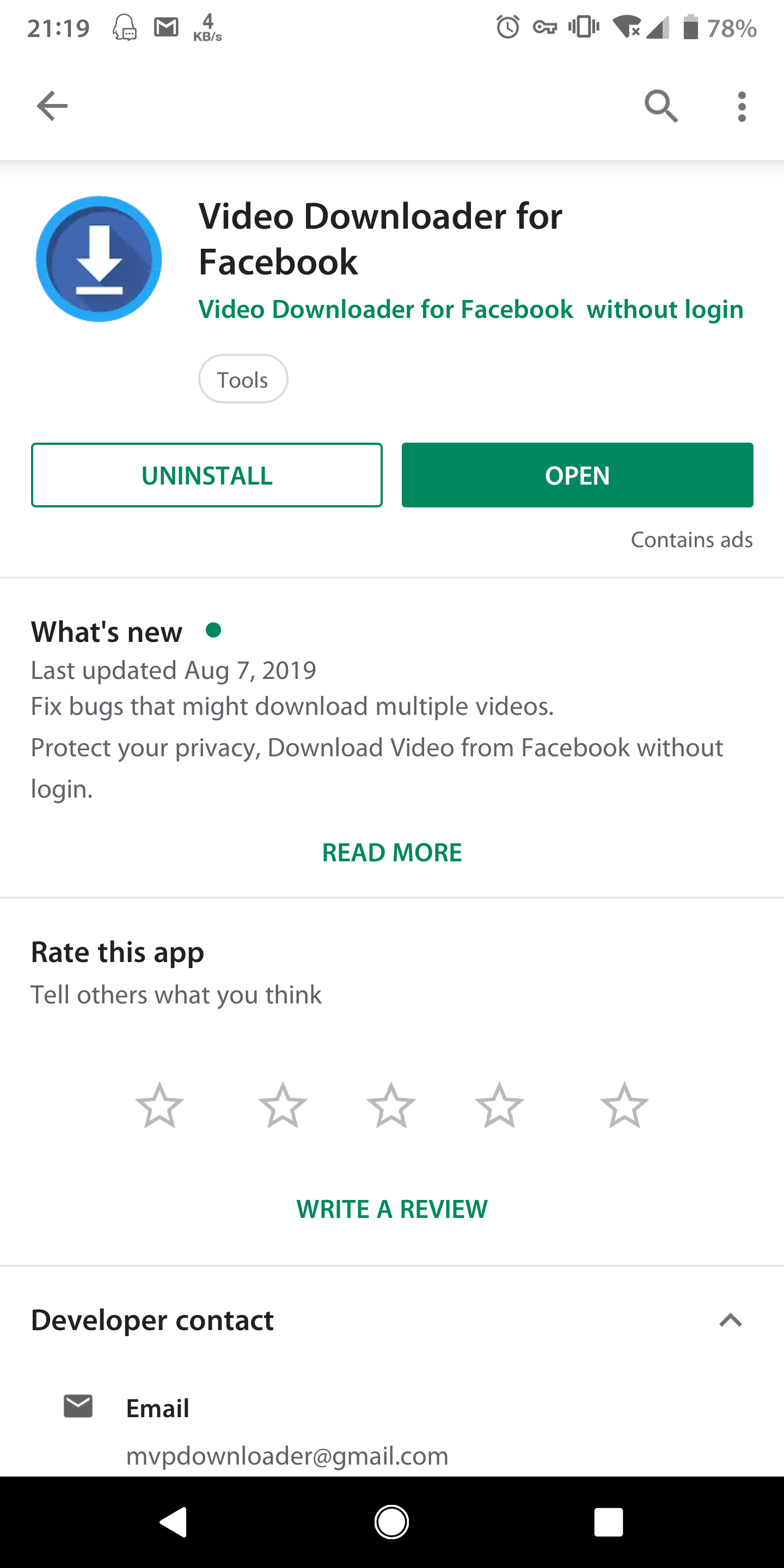 MVP Video Downloader has no Advertisements. This is a free App. I believe you must endure enough ads for other video downloader, Or you have to purchase to download an ad-free version。

This is an all-in-one video downloader. You only need to download this App to download videos from Facebook, Instagram, WhatsApp, BuzzVideo and TopBuzz. You don't need to download a video downloader separately for Facebook, Instagram, WhatsApp, BuzzVideo and TopBuzz.

Use Thunder 3 download acceleration engine to increase your download speed by 70%.

Do you like videos or pictures that your friends send in Whatsapp Status? Use MVP Video Downloader to easily find and download them.

Most video downloader require you to browse the website in an internal browser. This is a bad experience.
Assuming such a scenario, you find the favorite video in Facebook or Instagram. To download them, you must first bookmark them or remember their location. Then login these websites in the internal browser and find them again so that you can download the video. But if you use MVP Video Downloader, you just need to copy the download url in Facebook or Instagram when you find your favorite video, and we can start the download. It's very simple. Just two step, you can start downloading your favorite videos.

Use material design, it a beautiful App.

Share downloaded videos to your friends.
You do not need to login your facebook account in the internal browser. Video downlaoder only needs you to copy link and then it will automatically download the video for you.
Download Link:Video Downloader